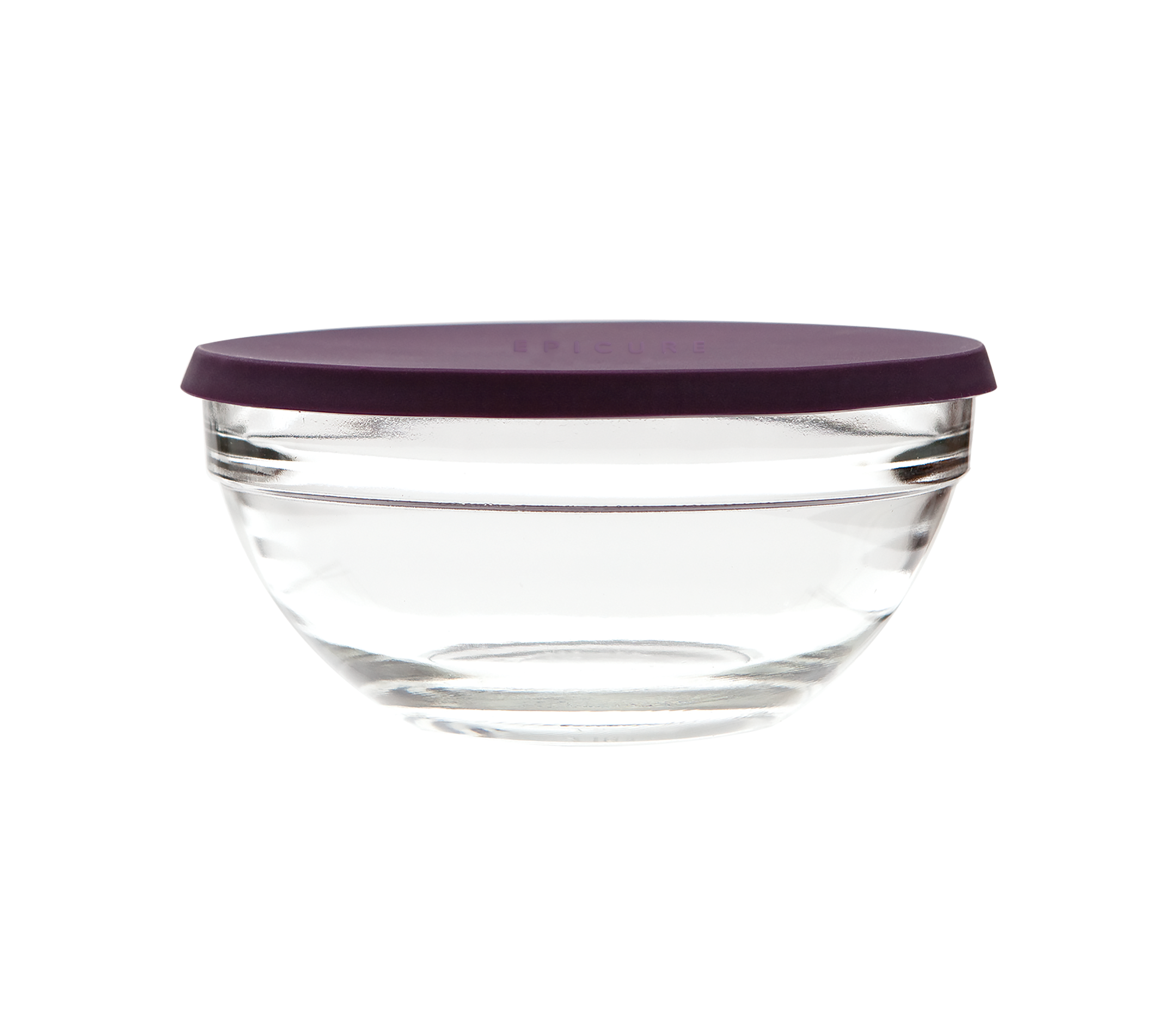 Put this prep bowl in a prominent place in your kitchen because you'll reach for it over and over again! Made of glass with a silicone lid, it's ideal for prepping, serving, and storing leftovers.   
1 L (4 cups)
Made of tempered glass with microwave-safe silicone lid. 
Microwave safe—perfect for reheating leftovers throughout the week in minutes and whipping up Luscious Lemon Curd.  
A great tool for Epic Life Challenge participants—great for prepping and enjoying nourish bowls out of!