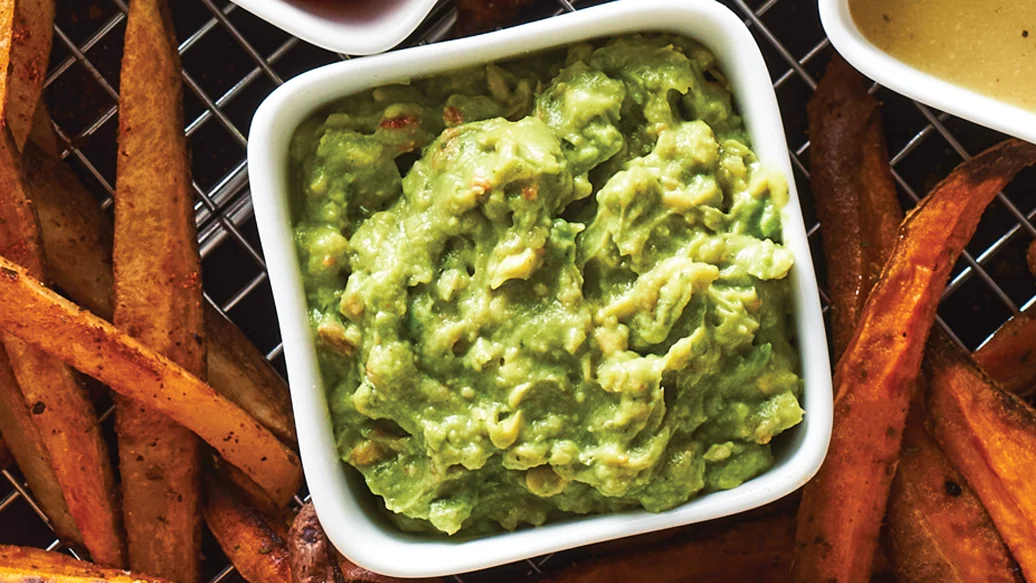 Fresh is always best when it comes to guacamole! Make it chunky by mashing with a Ground Meat Separator or make it smooth, using a food processor. Avocados are full of healthy fats and paired with a crave-worthy blend of onion, peppers, garlic, and herbs that's free from fillers or preservatives, this guac is extra, in all the right ways.  
Ingredients
2 ripe avocados
lime juice, optional
Preparation
Mash avocados and combine with dip mix and a splash of lime juice.
Nutritional Information
Per serving (1/4 cup): Calories 90, Fat 7 g (Saturated 1 g, Trans 0 g), Cholesterol 0 mg, Sodium 120 mg, Carbohydrate 6 g (Fibre 4 g, Sugars 1 g), Protein 1 g.
Tips
We've all been there; we know keeping your guac from browning can be a challenge. To slow it down, try adding a thin layer of water overtop or squeeze on some lime or lemon juice to store, then give it a good mash before serving. Tightly cover with plastic wrap or store in an air-tight container until ready to serve.