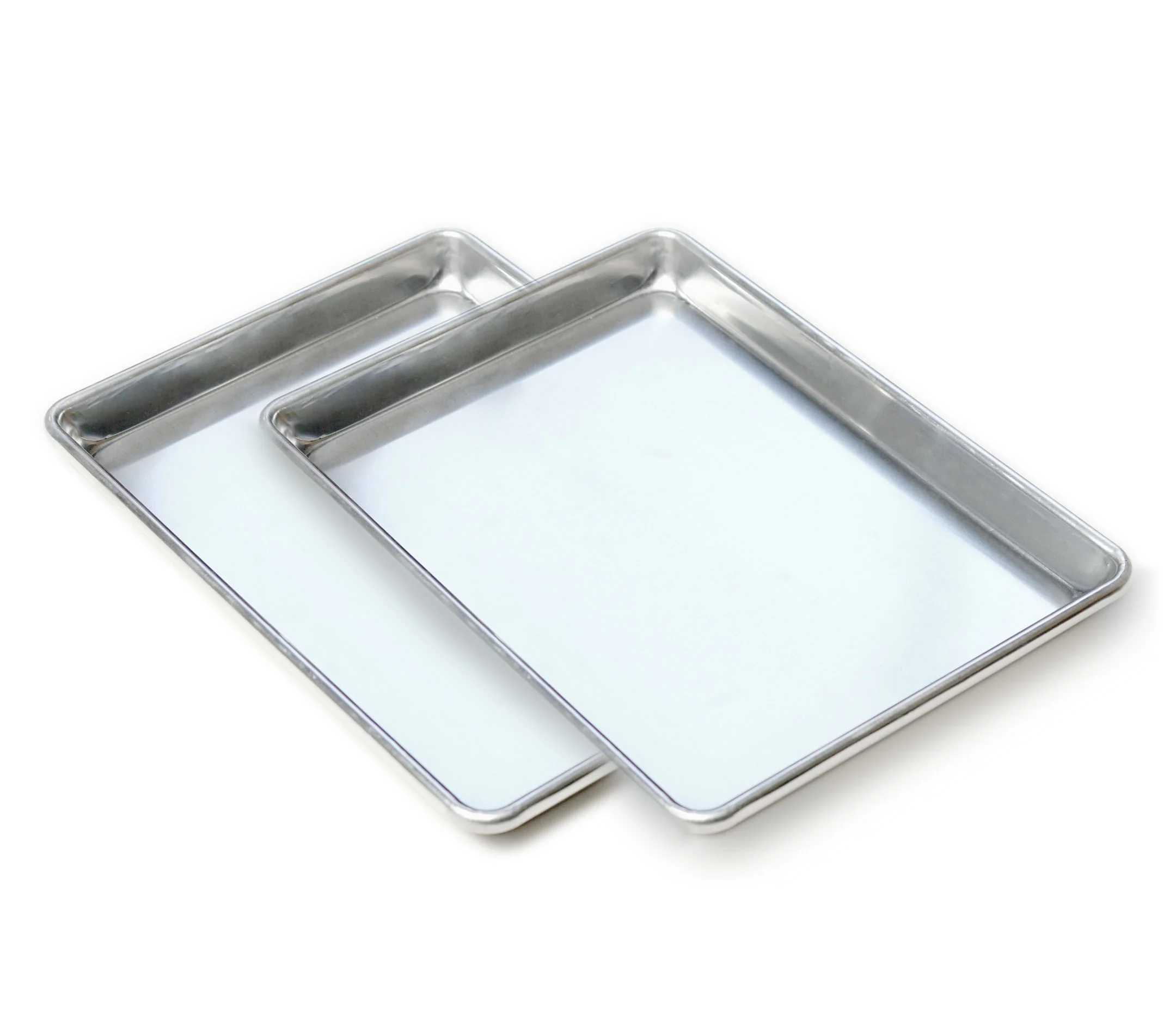 Smaller size than a standard sheet pan for easy handling.
13" x 9" x 1" (33 x 23 x 2.5 cm)
Seamless aluminum promotes optimal heat distribution.
Fit multiple sheets in oven to cook different foods at the same time.
Perfect for toasting pizza and foccacia, roasting veggies, or baking cookies & squares.
Hand wash recommended.
Set of 2