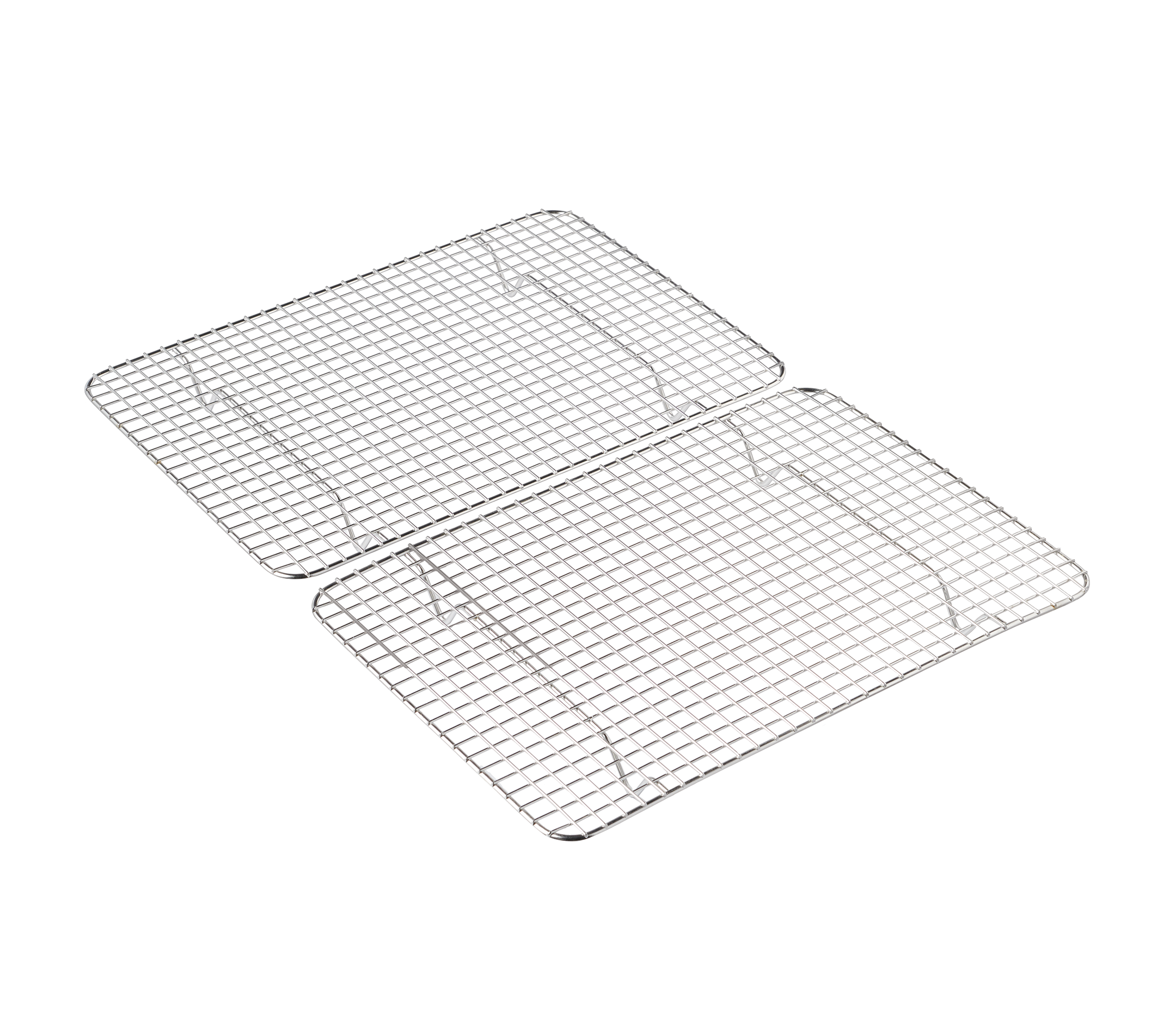 These space-saving cooling racks are an absolute must-have for every at-home baker or chef.
FEATURES & BENEFITS: Made of stainless steel. Set of 2.  
QUICK & EASY: Custom-fit to ¼ Sheet Pan; use two side-by-side if cooking with Sheet Pan for easy meal prep.  
ENDLESS OPTIONS: Use racks to crisp, cool, meal prep, and more. Ideal for cooling freshly baked cookies and other baked goods. A must-have for all your holiday baking! Go beyond baking and use them to crisp potato wedges, sweet potato fries, fish sticks, or baked chicken.
VOLUME: 30.5 cm x 21.5 cm x 2.5 cm (12 " x 8.5 " x 1 ")