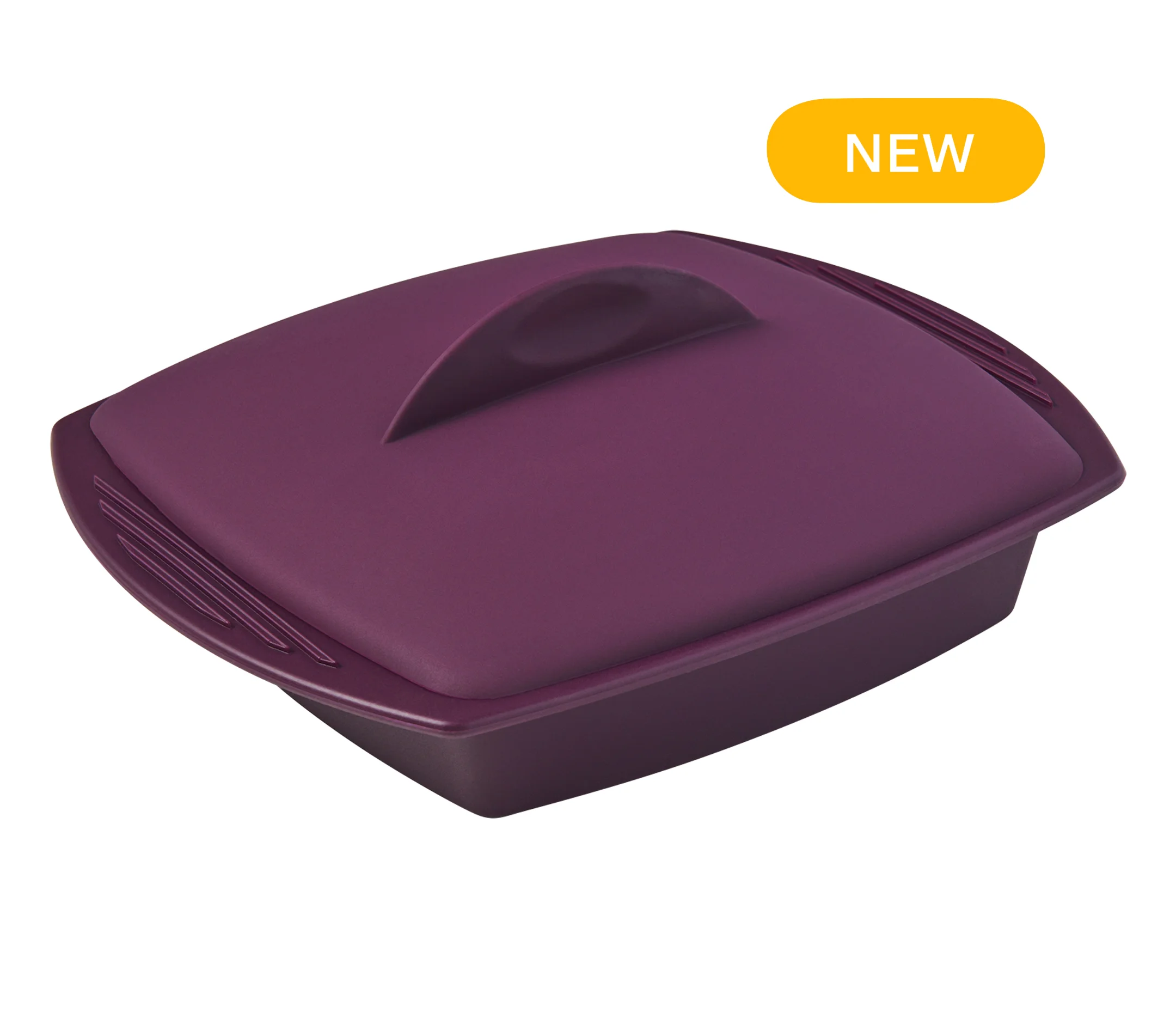 Cook desserts, healthy meals and side dishes in minutes in your microwave!
8 X 8" (20.5 X 20.5 cm) Volume: 6 1/2 cups (1.6 L)
Ideal size and depth for baking cakes and brownies. The shallow sides lend to crispier edges and makes it easier to unmold your baked goods than other steamers
Made of 100% food-grade (FDA) silicone, it is nonstick and easy to clean.
Grips on sides for easy handling.
Fewer dishes to clean up: prep, mix and cook all in one!